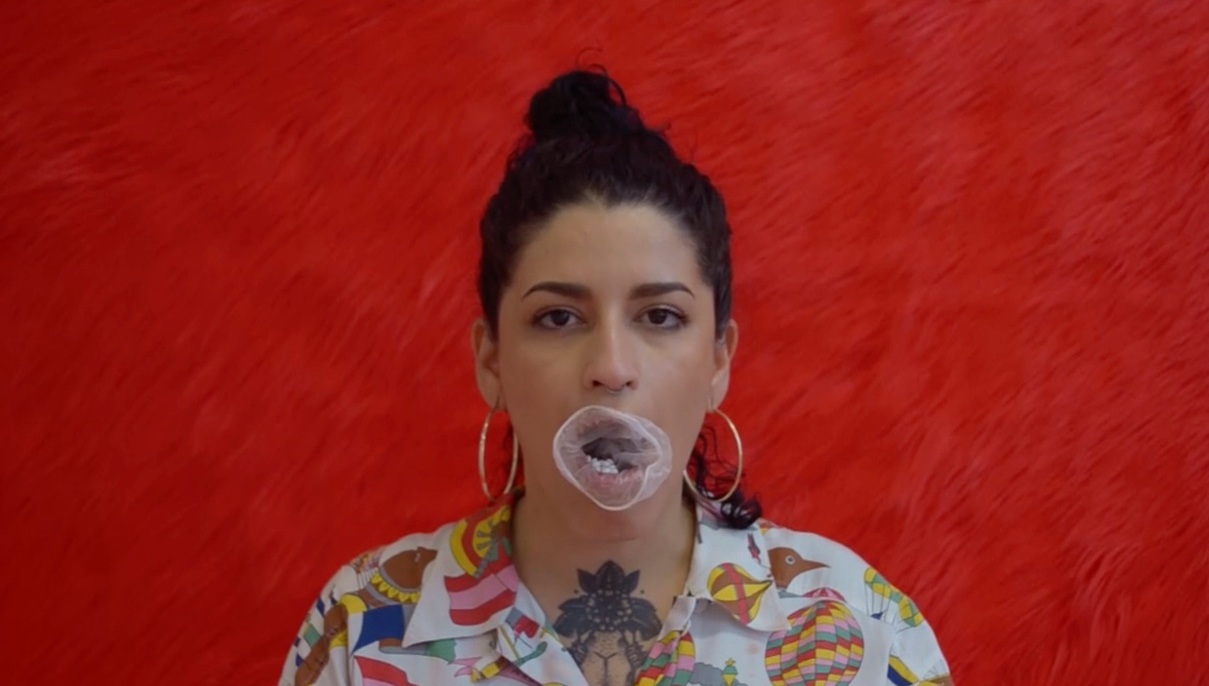 Eruptions (2019)
Two-channel video, 6 min.
This two channel, silent video installation examines issues of biopolitics and population control. One side of the installation depicts me removing an entire month's worth of birth control pills from the blister pack and placing it in my mouth, protected by a condom, and attempting to keep the pills in my mouth for as long as possible. The other side of the installation situates fascist Brazilian President Jair Bolsonaro's speeches on population control within the broader framework of colonial biopolitics, particularly the projects of hierarchization and classification of colonized peoples materialized by European scientists and artists through technologies of classification and the creation of an imagetic hierarchy of bodies.
Installation photo 1 by Tomáš Souček.